Hotel deals & weekend packages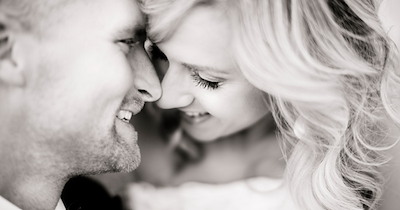 Romantic Lifestyle
Live life a little more luxurious and give yourself time to take care of you and the one you love. The package includes: accommodation, bubble and chocolate in the room, tea buffet 14.00-16.00 with welcome drink, four-course dinner, access to Sjöstugan SPA Lounge, breakfast buffet and early check-in 14.00 and late check-out until 12.00.
Book package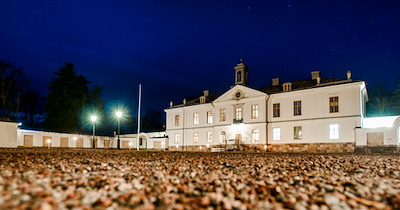 Manor Experience
Treat yourself to a relaxing weekend at our manor hotel. A drink and afternoon tea with scones and pastries will be served in the lounges when you arrive. In the evening you will be served a three course dinner. Accommodation in beautiful 18th century buildings. Breakfast included.
Book package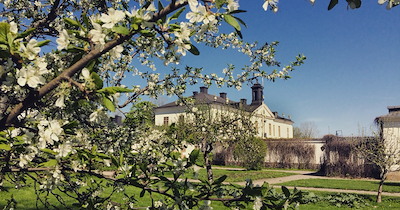 Countryside Break
Finally, you have time to talk about all the things that there is no time for in your everyday lives. About how life feels right now, about when you met, your wonderful kids, what you will do when you retire. Dreams? Anything is possible. Countryside Break includes an overnight stay in a double room including a three course dinner and breakfast.
Book package
Enclosed by majestic forests, sparkling lakes and endless meadows you will find Gimo Manor – Sweden's first gustavian manor house. The four star hotel features 86 individually designed rooms and suites, the Sjöstugan SPA offering panoramic views of Lake Gimo, and the manor restaurant serving exquisite meals made from local ingredients from Roslagen and surrounding areas.
For your events, we offer bright meeting rooms and beautiful party rooms from the 18th century. A warm welcome to Gimo Manor.
Number of rooms: 86
Number of floors: 3
Number of bars: 2
Number of restaurants: 1
Number of conference rooms: 13
Built year: 1764
Last renovated year: 2013
Breakfast buffet
Restaurant (a' la carte)
Snackbar
Sun terrace
Room facilities for disabled
Safety deposit boxes
Non smoking hotel
Newspapers
Luggage storage
Bar
Electric vehicle charging station
Restaurant
Defibrillator
Canoeing
Tennis court
Fishing
Barbecue
Library
Hiking
Cycling
Sauna
Spa / wellness centre
Jacuzzi/Hot tub
Exercise path
Hiking trail
Cross-country skiing
Free WiFi
Internet in room
Bicycles available for free
Transfer service with additional cost
Shoe shine
Room service
Gift shop
Honeymoon suite
Laundry service
Breakfast
Restaurant
Lake
Countryside
Luxury
Resort
Spa
Conference facilities / hotel
Parking on site
Contact information
Address: Bruksgatan, 74744 Gimo
Phone: 46 0173-88900
E-mail: info@gimoherrgard.se
GPS coordinates: 60.1791344062814/18.1733438649902
Find Gimo Manor
Joakim F – 5/5
"Have never been able to relax as much as this Christmas. Good food, friendly staff, wonderful atmosphere. Never thought of things at home: I watered the flowers, how many Christmas cards have we received, someone came to visit. When I want to relax again, then I know where to go."
Jerry F – 5/5
"Great place. Sjöstugan invites you to swim in a wood-fired barrel or bubble in one of the 4 pools. Take a sauna and take a dip in the lake. Eat and drink well at the mansion, fantastic food and friendly staff. Stay beautifully in one of the fantastic houses in nice rooms. Highly recommended."
Ann-Charlotte P – 4/5
"Nice rural idyll next to the lake. Worth adding entrance to Sjöstugan with hot and cold baths. Had double room in the main building, very high ceilings but slightly worn. Good barbecue evening on the manor terrace. Very accommodating staff. Chose breakfast at room service, and late check out."
Number of rooms: 86
Number of floors: 3
Number of bars: 2
Number of restaurants: 1
Number of conference rooms: 13
Built year: 1764
Last renovated year: 2013
Breakfast buffet
Restaurant (a' la carte)
Snackbar
Sun terrace
Room facilities for disabled
Safety deposit boxes
Non smoking hotel
Newspapers
Luggage storage
Bar
Electric vehicle charging station
Restaurant
Defibrillator
Canoeing
Tennis court
Fishing
Barbecue
Library
Hiking
Cycling
Sauna
Spa / wellness centre
Jacuzzi/Hot tub
Exercise path
Hiking trail
Cross-country skiing
Free WiFi
Internet in room
Bicycles available for free
Transfer service with additional cost
Shoe shine
Room service
Gift shop
Honeymoon suite
Laundry service
Breakfast
Restaurant
Lake
Countryside
Luxury
Resort
Spa
Conference facilities / hotel
Parking on site
Contact information
Address: Bruksgatan, 74744 Gimo
Phone: 46 0173-88900
E-mail: info@gimoherrgard.se
GPS coordinates: 60.1791344062814/18.1733438649902
Find Gimo Manor
Joakim F – 5/5
"Have never been able to relax as much as this Christmas. Good food, friendly staff, wonderful atmosphere. Never thought of things at home: I watered the flowers, how many Christmas cards have we received, someone came to visit. When I want to relax again, then I know where to go."
Jerry F – 5/5
"Great place. Sjöstugan invites you to swim in a wood-fired barrel or bubble in one of the 4 pools. Take a sauna and take a dip in the lake. Eat and drink well at the mansion, fantastic food and friendly staff. Stay beautifully in one of the fantastic houses in nice rooms. Highly recommended."
Ann-Charlotte P – 4/5
"Nice rural idyll next to the lake. Worth adding entrance to Sjöstugan with hot and cold baths. Had double room in the main building, very high ceilings but slightly worn. Good barbecue evening on the manor terrace. Very accommodating staff. Chose breakfast at room service, and late check out."